Dayton, Ohio is a beautiful place and is full of natural beauty. At Agxact, we try to take care of your lawn the way we would take care of our own – and that means offering the benefits of organic products.
While chemicals can be great at killing weeds, they are not necessarily the best for the rest of your turf's needs. Read along to see how organic lawn care can create a world of new benefits to your soil.
Save Your Pennies!
Putting money into your lawn's health is just as important as putting money into your home or business. Your turf is the first thing your friends, family, or clients will see when they walk up to your business. Putting time, effort, and money into it shows that you care about your home and business. However, you don't necessarily have to put all your money in one place. Going organic when it comes to your choice in lawn fertilization can save you some money. Sure, the fertilizer might cost a bit more, but when it does wonders for your turf and soil, it could save you some coins in the long run.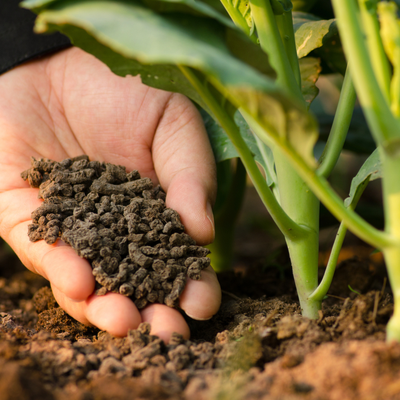 Save The Planet – and Your Loved Ones
Money isn't everything, and that's something significant to note. Money can't buy back the planet after the countless chemicals are sprayed all over the ground. With your kids, pets, and guests enjoying their time outdoors, it would be disheartening to know that you could be harming them in the process. Some commercial fertilizers that are not properly managed can cause harm to wildlife, like those endearing deer that come to visit you at night and the squirrels that you love to feed. Additionally, the humans who enjoy your lawn won't be inhaling any chemicals.
Better Your Turf
When you use organic fertilizer, your plants are going to be getting just the right amount of each chemical that they need. Traditionally, plants and lawns need a good amount of nitrogen and potassium to not only survive but to thrive as well. With an organic option, there won't be a worry of too much of one chemical. Occasionally, with traditional fertilizers, you can get a blend that contains too much nitrogen, which can do more harm than good to your soil.
Where We Service
We currently service these locations and more!
To learn more or to schedule an appointment, give us a call today at 937-949-8199, or you can leave us a message online. And don't forget to check out our blog page and Facebook for more helpful articles, photos of work, and the latest deals.